Godaddy domain registrar change nameserver instructions
If you are using email from your domain registrar, GoDaddy.com, you will need to have your new Zone File at websitesfortrainers.com modified with the MX records from your existing Zone file at GoDaddy.
A better choice may be to change the A record in your existing Zone File in your default Godaddy.com nameservers and not change the nameservers. The issue with that is that you will have to change the A record every time the websitesfortrainers changes servers every couple of years.
See the tutorial on setting the A record at Godaddy
here
.
You can also see Godaddy's help on changing nameservers
here
.
To set your sites domain name servers to point to your websitesfortrainers website:
go to
godaddy.com
.
Please Note: It can take 24 to 48 hours for nameserver changes to propagate through the internet and point to your website.
login to your godaddy account: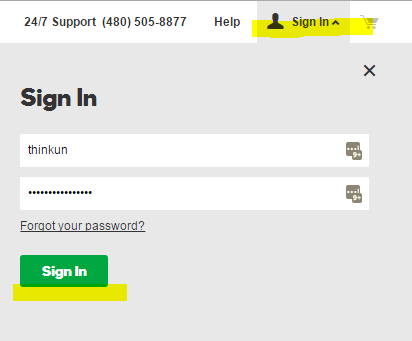 go to the domain manager:

or from the menu: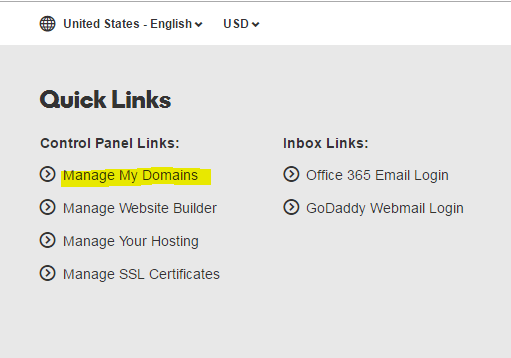 From the list of domains, click on your domain name for your websitesfortrainers site, which will take you to the domain editor:
Under the Nameserver setting, click on manage.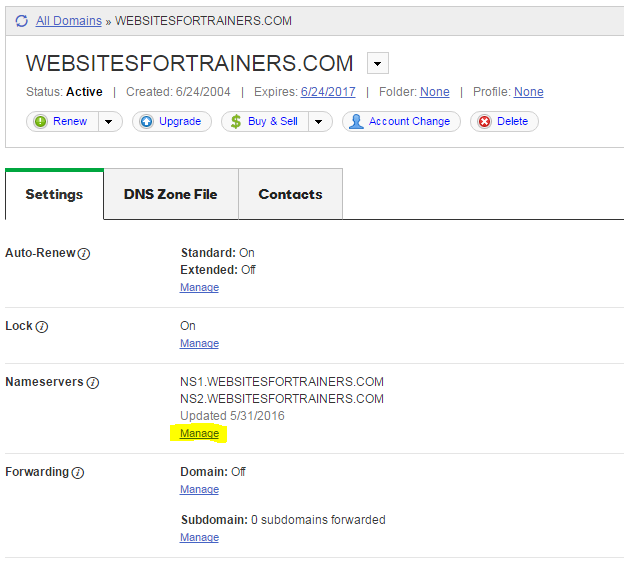 Click on 'Custom' radio button.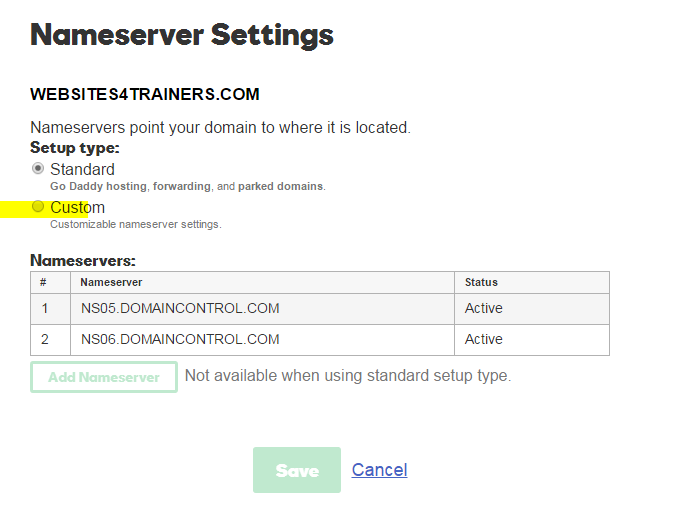 Click 'Edit custom nameservers'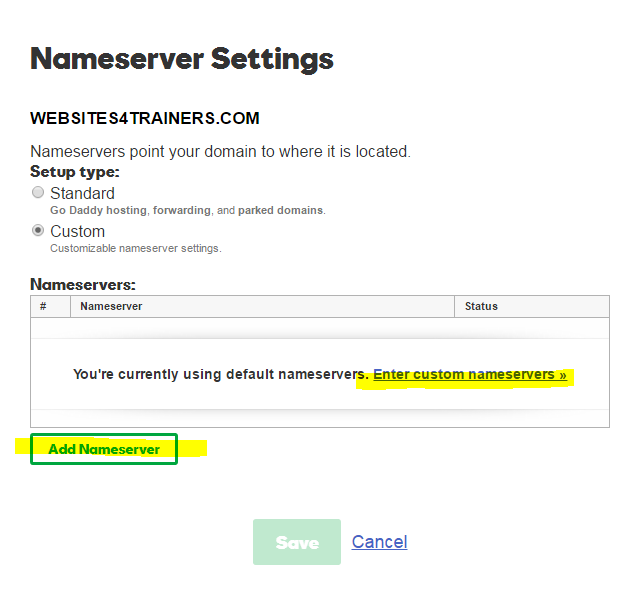 Enter the websitesfortrainers.com nameservers input box. click in the box and enter:
ns1.websitesfortrainers.com
ns2.websitesfortrainers.com
Click OK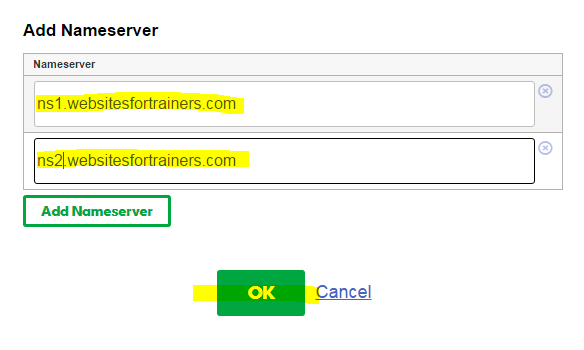 Click Save, be sure to click Save: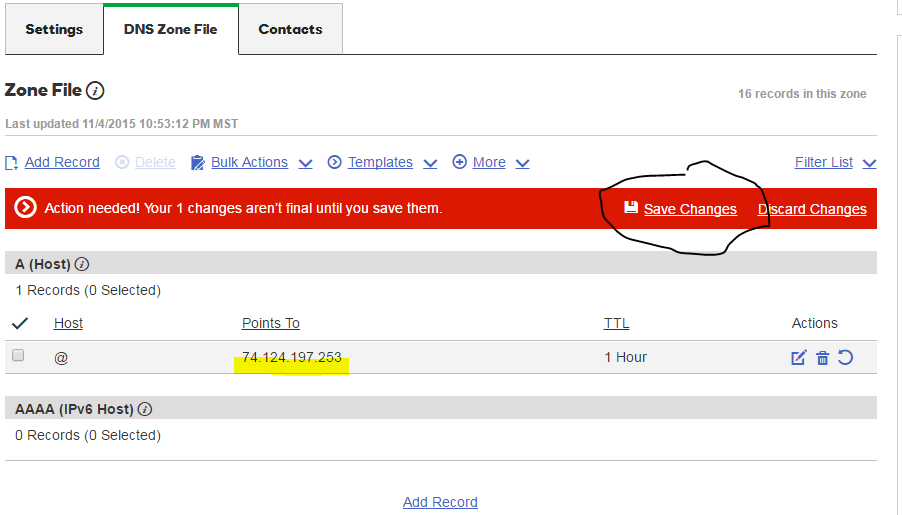 Logout